A Brewery Back to the Land
Ideal Day Family Brewery are focused on three things: family (it's in the name), beer (also, kind of in the name) and regenerative agriculture (bet you didn't see that one coming).
We make beers focused on where our ingredients, especially our grain, comes from and how it was farmed. Our brewing inspiration comes from Belgium farmhouse traditions, classic British beers and modern innovation. It's what we love doing. We strive to create tasty beers while supporting farmers who are saving our soils and ecosystems with regenerative agriculture.
So, what does regenerative agriculture mean?
It means we'll be working within sustainable and regenerative loops within the farm system. We'll be working with local suppliers, and growing ingredients ourselves, with an aim to improving soil health. What comes from the land, goes back to the land.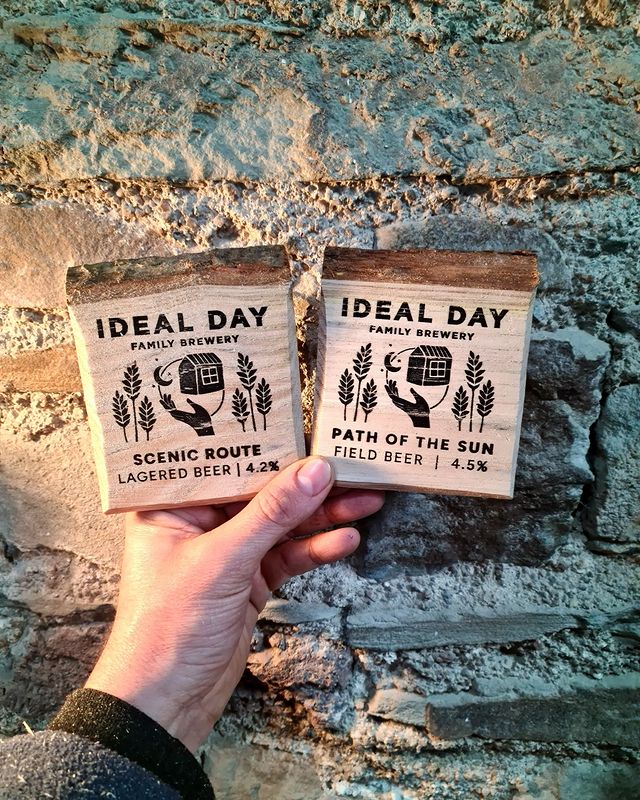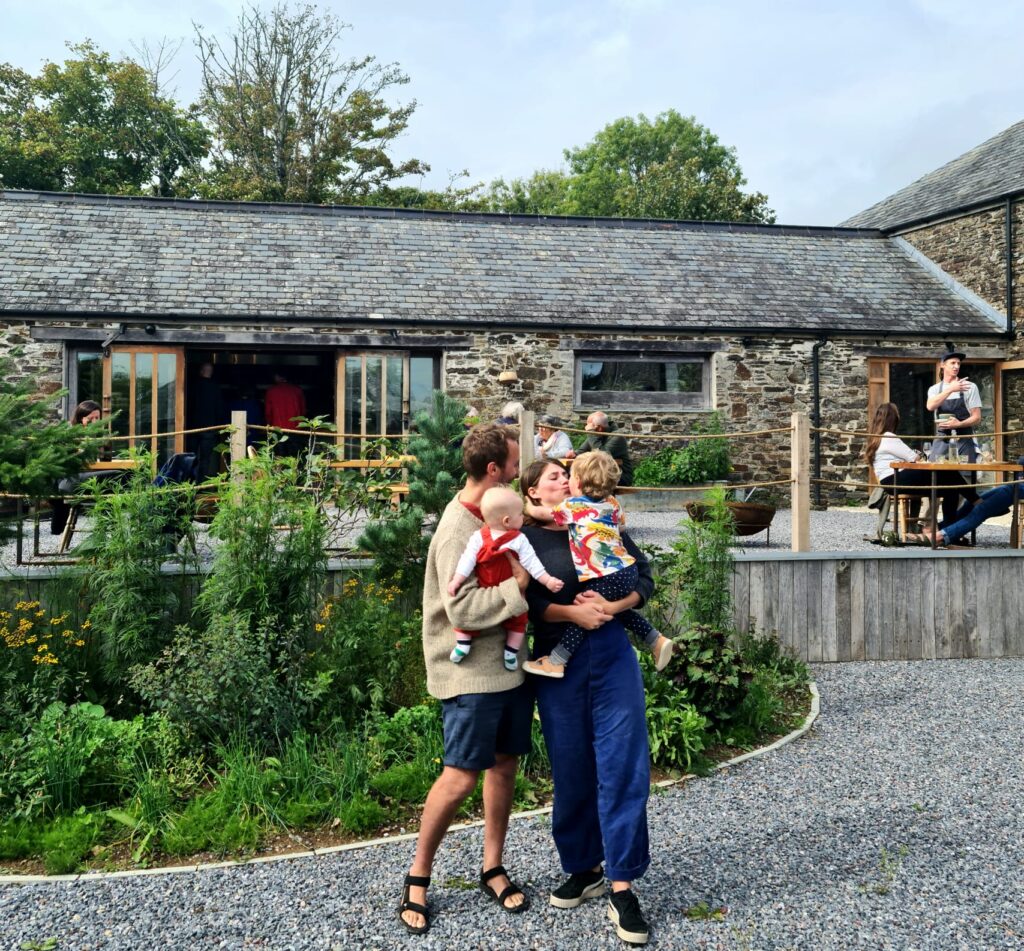 We are James and Nia Rylance and we have two little boys. We live, work and raise our family in the Cornish countryside.
Somewhere in the midst of the sleep deprivation two young boys will inflict, we decided it was the perfect time to reach for our dream of establishing our very own brewery.
This dream didn't emerge from nothing – James has over a decade of experience brewing at The Kernel, Beavertown, Redchurch, and  Harbour to name a few, and has been itching to focus in on ingredient-led beers for a while. Brewing is what he loves to do, and after years of professional brewing it was the right time to put our family dreams into action. 
We are based in the Tamar Valley in Cornwall which is an area of outstanding natural beauty. Our brewery is on Crocadon Farm near Saltash.
Crocadon Farm is a regenerative farm at the forefront of sustainable agriculture. We grow a lot of our grain, as well as herbs and fruit, on our doorstep. Alongside the brewery is a restaurant, farm shop, cafe and market garden.
While we'll be doing our absolute best to keep this site up-to-date with all the goings on, with two young boys and a business to run, it's possible it might get a little quiet at times. You'll get all the latest from the brewery by following us on Instagram where James will be sharing all the steps to making a sustainable and tasty farmhouse beer.
This is where you'll find notes on our ingredients, brewing process and plans for future brews as well as news and updates from the brewery as things progress.
At Ideal Day, we are committed to using sustainable ingredients in all of our beers. We believe that using ingredients that are grown or sourced